MANUFACTURING
(Transition to a Smart Factory)

Driven to achieve optimal manufacturing, JEMS is always working to improve.
Automating virtually the entire manufacturing process provides us with a massive amount of data on each process. We constantly use and analyze this big data in order to optimize our factory system. This includes allowing us to visualize not only our production and manufacturing management systems, but see predictions and managerial indices. We are becoming a creative smart factory. As an independent ODM and EMS company, JEMS is working towards the future of manufacturing.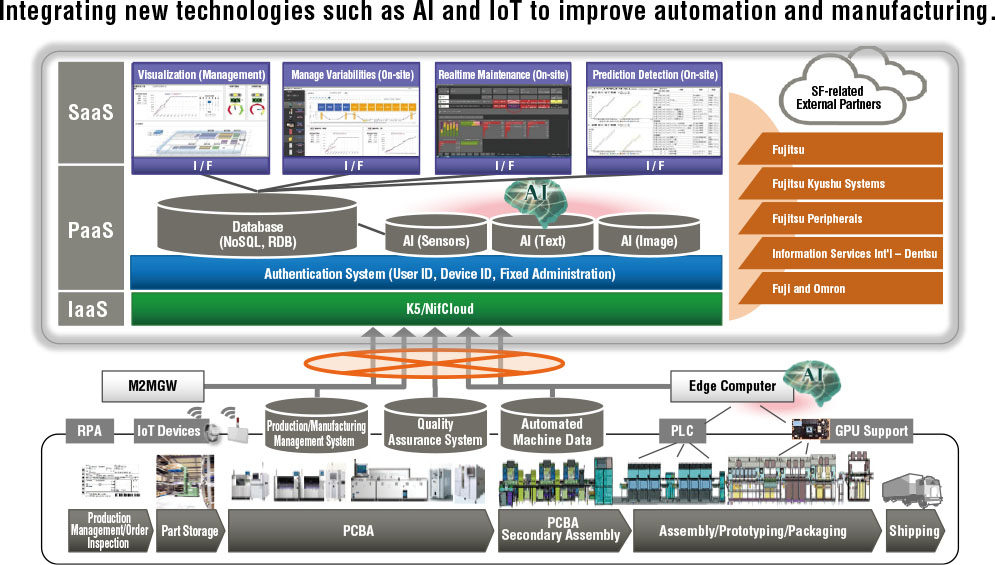 Incorporating new technologies to become a cutting-edge smart factory.
We are incorporating new technologies such as AI and IoT with our existing automation technologies, R&D production systems, and various information systems. We are building a cutting-edge smart factory that can provide the latest solutions, aiming for even further efficiency, shorter delivery times, higher quality, and increased cost competitiveness.