MANUFACTURING
(R&D, Production, Quality, Repair)

Customer ideas and user feedback serve as a foundation for our manufacturing.
Moving forward, it is essential that our manufacturing maintains total quality. This includes not only technical capability, but product performance, cost, delivery time, and the satisfaction of the customer and user. This is the "Japan Quality" that we provide. We work to understand the nuances of user feedback, customer needs, and cutting-edge technologies, working to provide manufacturing capabilities only possible by being "Made in Japan."
Achieving efficient, low-cost manufacturing by integrating our development, production, and automation systems.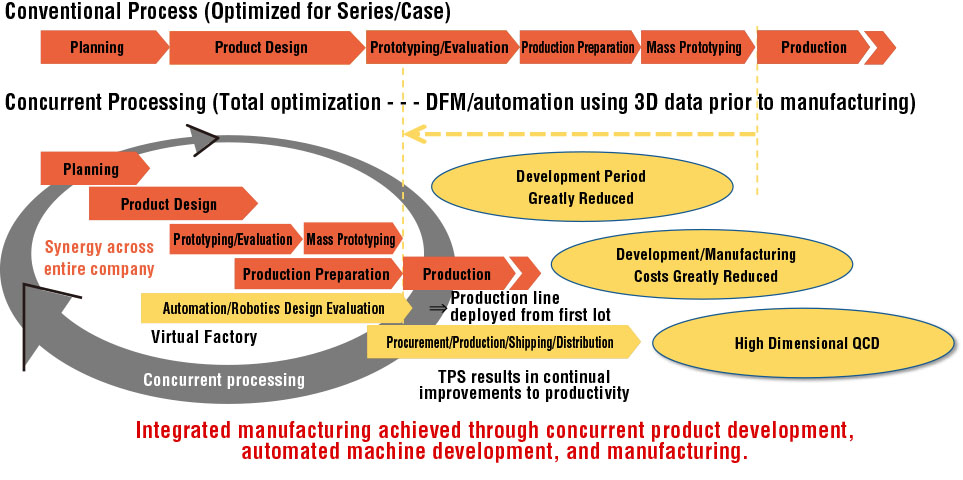 High quality manufacturing specialized in parts procurement and cutting-edge technologies.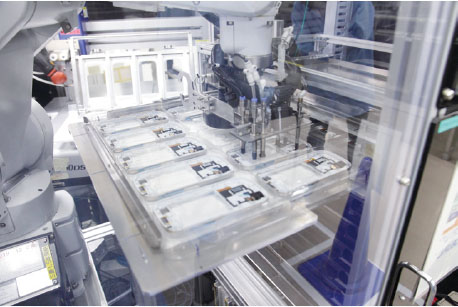 Fully replete, technically capable repair support system that protects the customer's personal information.